What's the buzz on Twitter?
Mark Haynes
@
markhaynesnba
Steve Kerr on similarities between Stephen Curry and Michael Jordan:
"I think the focus on being great. The daily exercise of trying to get better even when you're already the best. That's what separates the great players from the talented, good ones."
pic.twitter.com/4h7LPRzi8i
–
4:46 PM


The Vertical
@
YahooSportsNBA
Scottie Pippen slammed Michael Jordan for making "The Last Dance" all about him, and also took shots at John Paxson 😬

https://t.co/DdnhTDkHvD
pic.twitter.com/5l2oo0WnYs
–
1:30 PM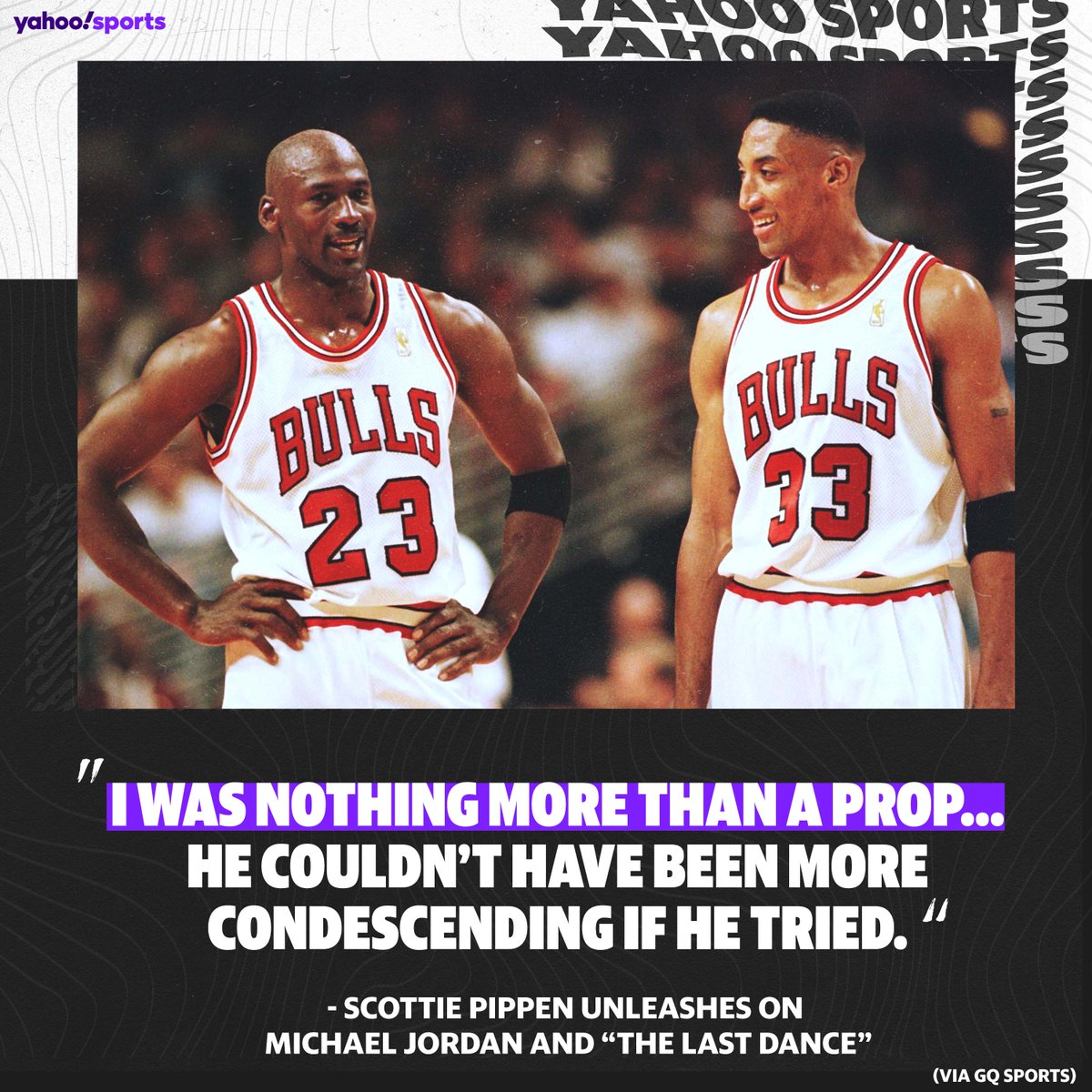 Justin Kubatko
@
jkubatko
📅 On this day in 1986, the
@Chicago Bulls
Michael Jordan scored 50 points in a season-opening win over the Knicks.
Jordan went on to average 37.1 PPG that season, the highest scoring average in NBA history by a player not named Wilt Chamberlain.
pic.twitter.com/TafgayAuhb
–
2:31 PM
The Ringer
@
ringernba
How was it playing Michael Jordan at the height of his powers?
@RonySeikaly answers that and more with @BigWos on #FullCourtFits.

:
https://t.co/dklVI1hb8i
pic.twitter.com/uBhqO7NiGc
–
6:01 PM

Scottie Pippen: My years in Chicago, beginning as a rookie in the fall of 1987, were the most rewarding of my career: twelve men coming together as one, fulfilling the dreams we had as kids in playgrounds across the land when all we needed was a ball, a basket, and our imagination. To be a member of the Bulls during the 1990s was to be part of something magical. For our times and for all time.
Except Michael was determined to prove to the current generation of fans that he was larger-than-life during his day—and still larger than LeBron James, the player many consider his equal, if not superior.
So Michael presented his story, not the story of the "Last Dance," as our coach, Phil Jackson, billed the 1997–98 season once it became obvious the two Jerrys (owner Jerry Reinsdorf and general manager Jerry Krause) were intent on breaking up the gang no matter what happened. -via
GQ.com
/ November 2, 2021