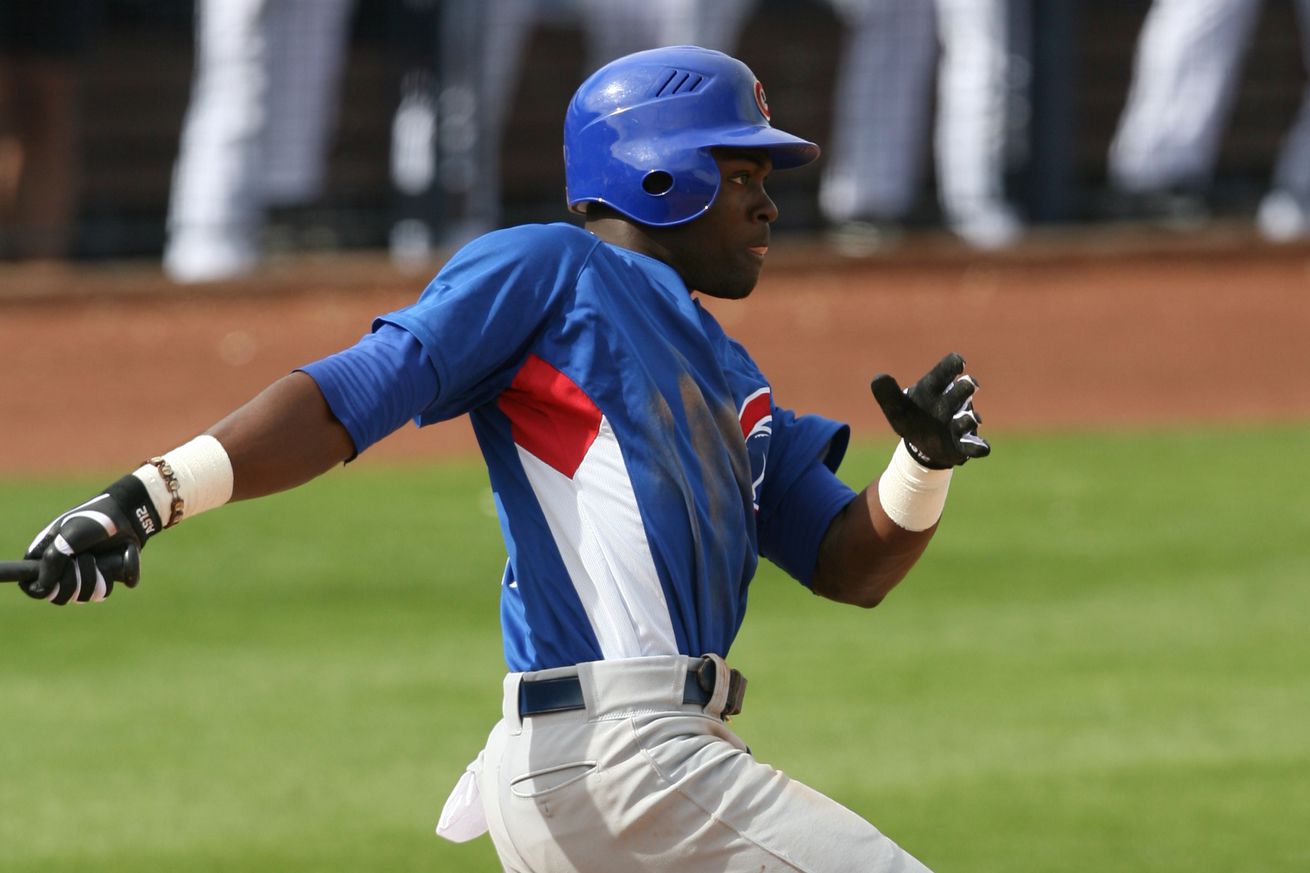 A thrice-weekly digest, replete with #Cubs, #MLB, and #MiLB factoids, gathered from reputable sources. The Mick banned for associating with gamblers, and other stories.
On Mondays, Wednesdays, and Fridays, Bleed Cubbie Blue is pleased to present a light-hearted, Cubs-centric look at baseball's colorful past, with plenty of the lore and various narratives to follow as they unfold over the course of time. Here's a handy Cubs timeline, to help you follow along.
Today in baseball history:
1887 – King Kelly meets with Chicago White Stockings owner Albert Spalding for contract talks. Kelly, who won the National League batting championship for the pennant-winning White Stockings last season, wants the bonus of $375 that Spalding promised for good behavior last year. Spalding refuses to give him the bonus or to rescind the additional $225 withheld from Kelly's salary as fines for drinking. Six days from now, Kelly will be sold to the Boston Beaneaters. (2)
1942 – At California's Folsom prison, the annual game between major leaguers and the prison team is stopped when it is discovered that two prisoners have escaped. With the pros leading 24-5 at the end of seven innings, the game ends and guards go after the two lifers, who are found three hours later. The major leaguers include Ernie Lombardi, Tiny Bonham, Gus Suhr, Joe Marty, and Johnny Babich. (2)
1956 – The legendary Connie Mack dies at age 93. After managing Pittsburgh's National League club from 1894 to 1896, the former catcher became a prominent figure in Ban Johnson's Western League. A founder of the American League in 1901, Mack managed and owned the Philadelphia Athletics from 1901 to 1950, leading the team to five World Series titles and nine American League pennants. He won election to the Hall of Fame in 1937. His teams also came in last 17 times. (1,2)
1962 – The Federal Trade Commission accuses Topps Chewing Gum of illegally monopolizing the baseball card industry. In 1980, a court decision will open the door to competition. (2)
1983 – One day after taking a job as director of sports promotions for the Claridge Hotel and Casino in Atlantic City, Mickey Mantle is ordered to sever his ties with Major League Baseball by Commissioner Bowie Kuhn. Mantle joins fellow Hall of Famer Willie Mays as players banned from baseball by Kuhn for involvement with legalized gambling. (2)
2021 – MLB and the Players Association agree on a new set of health and safety protocols for spring training and the upcoming season, given the ongoing COVID-19 pandemic. Among the features retained from 2020 are seven-inning doubleheaders and the use of the extra-innings tie-breaker – but not the universal designated hitter. The deal also confirms the opening of spring training on February 17th and the date of Opening Day on April 1st. (2)
Cubs birthdays: Steve Dillard, Felix Pie*.
Today in history:
1587 – Mary, Queen of Scots, is beheaded at Fotheringhay Castle, aged 44, after being convicted of plotting to assassinate Elizabeth I in the Babington Plot.
1693 – William & Mary College is chartered in Williamsburg in the Dominion and Colony of Virginia (second in North America).
1910 – The Boy Scouts of America is incorporated by William D. Boyce.
1969 – Meteorite weighing over one ton falls in Chihuahua, Mexico.
Common sources:
*pictured.
Some of these items spread from site to site without being verified. That is exactly why we ask for reputable sources if you have differences with a posted factoid, so that we can address that to the originators and provide clarity if not 'truth'. Nothing is posted here without at least one instance of corroboration. Thanks for reading.